Who we are and what we do?
Fukuoka Directive Council (Fukuoka D.C.) is the industry-academia-government-citizens joint Think & Do tank. We shape the new future of Fukuoka and strengthen its international competitiveness through strategic planning and implementations for growth. We focus on Fukuoka Metropolitan area as a core and drive potential business projects in cooperation with Kyushu and neighboring Asian regions.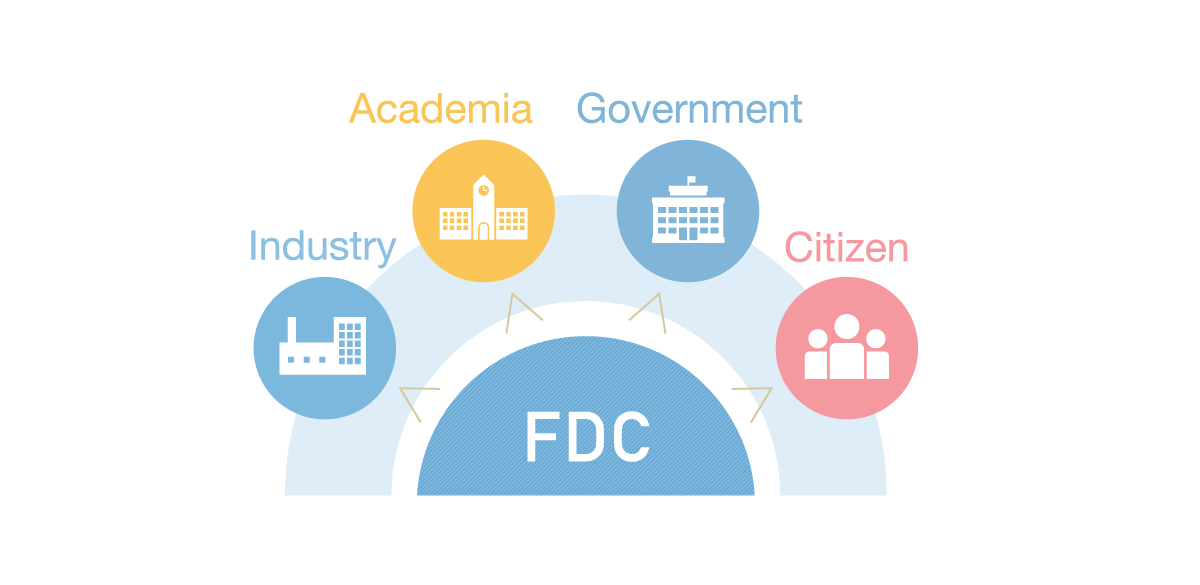 Starting point
1 - Gained common recognition of the importance of industry-academia-government-citizen's collaboration in urban areas by participating the International Benchmarking Council (IRBC).
2 - Got recognition that public-private partnerships and private sector's involvement would lead to regions' voluntary revitalization.
Our charter
Globalization of regional economy (strengthening international competitiveness)
Industry-academia-government-citizens-unified platform
Implementation of prompt strategies (new business creation, etc.)
Contributing to the development of Kyushu, Japan and humanity by transmitting
the regional growth model from Fukuoka to the world.

To quality-oriented growth
Future Vision
We function as an open innovation platform through cooperation mainly among our more than 200 members and also with global cities and international institutions. By doing so, we would like to promote projects in tandem with public policies, help member companies create new businesses, stimulate the growth of startups, and ultimately ensure that new services and technology are put in place in society.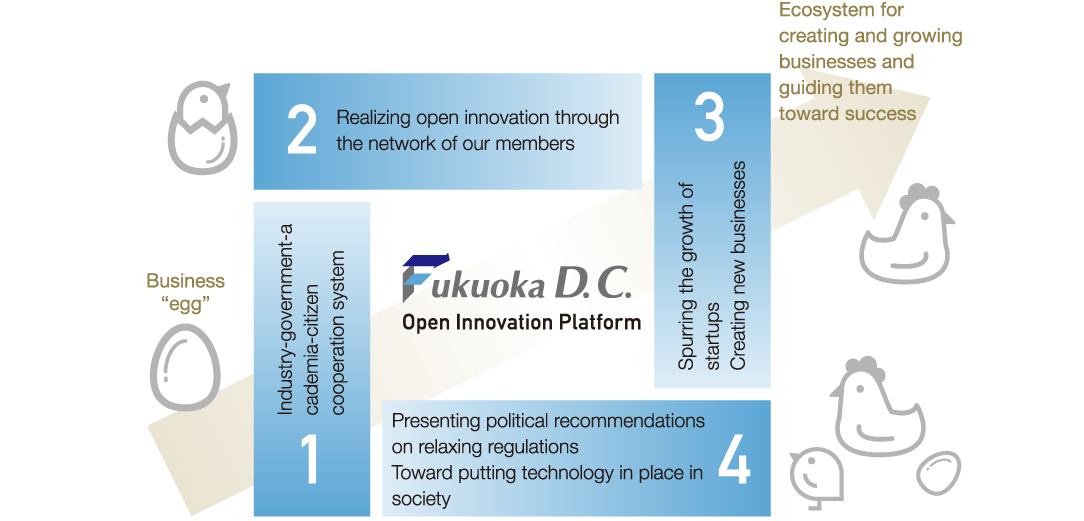 Short, Mid & Long Term Strategies
We promote regional strategies as below.

Priority areas in regional strategy promotion
In promoting regional strategies, we extract Three strategies and Twelve priority categories.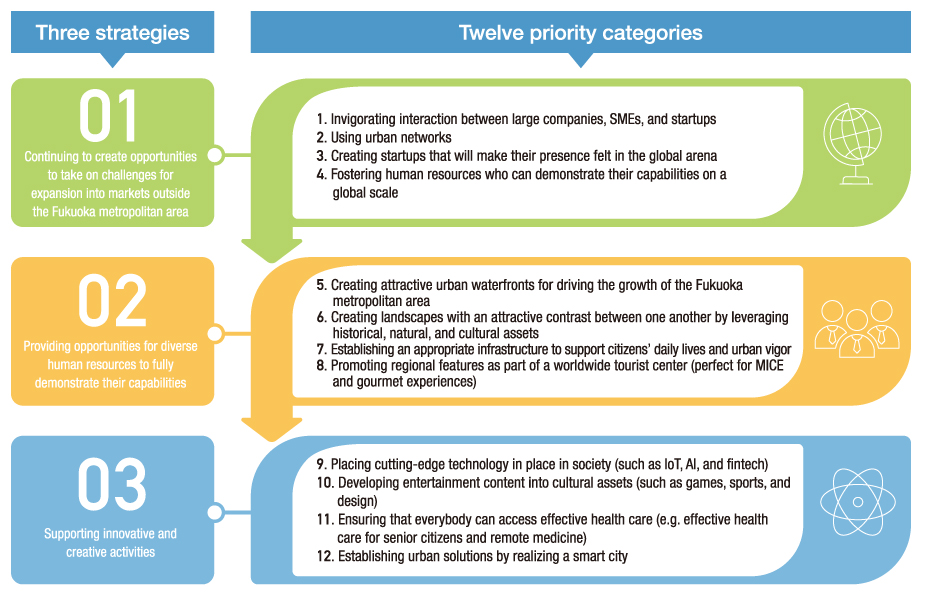 How FDC works as a business creation platform
In addition to consortiums arising from the groups and projects, we actively adopt and support proposals of formulating consortiums by members if those are adherence with FDC's purposes.